Dreamclinic massage therapist Michael Jacobus recently took part in a research study to determine the ideal frequency of massage for treating chronic neck pain. The study, designed and conducted by Group Health Research Institute in Seattle, utilized massage as a treatment for nonspecific neck pain (neck pain not related to a specific incident or injury). Jacobus was one of the massage therapists selected to administer the Group Health study.
The research study participants were divided into groups that each received a different frequency and duration of massage treatment over a 4-week span. The researchers measured neck-related pain and dysfunction both before and after the treatment period.
Their conclusion? The optimal dose and frequency for achieving meaningful improvement in chronic neck pain is 60 minutes of massage, 2-3 times per week. The researchers found that "multiple 60-minute massages per week [were] more effective than fewer or shorter sessions for individuals with chronic neck pain."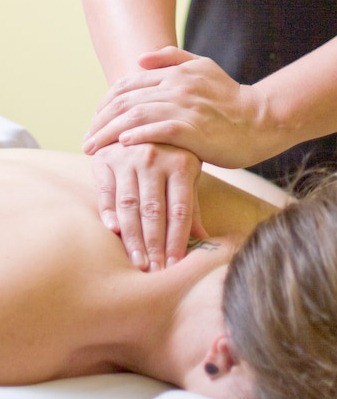 Jacobus shared, "I loved working on the [Group Health] research project. My hope is that the results of this study will direct future massage research. The more this data can be replicated, the more relevance it has to further validate massage as an effective treatment for chronic neck pain."
To read the study abstract, visit http://annfammed.org/content/12/2/112
Michael Jacobus has been practicing massage since 1996. He has instructed in top massage schools in the Pacific Northwest and continues to teach kinesiology and muscle anatomy to massage & yoga students and professionals. You can find Michael at Dreamclinic's Queen Anne Location located in the MarQueen Hotel in Seattle.