Seattle's trusted source for massage therapy and acupuncture
"The best gift we can give to all those around us 
is to be truly healthy both in body and in mind"
Why Come to Dreamclinic?
Therapeutic massage improves your quality of life by lowering stress, treating muscle aches and muscle-related conditions, and restoring flexibility. It is part of a healthy lifestyle. At Dreamclinic, our goal is to make expert massage therapy more easily accessible for busy people. We offer a convenient 7 day-a-week schedule and employ only highly skilled and caring  specialists, so you get a truly therapeutic experience every time, on your schedule.
Founded in 2003, Dreamclinic has garnered multiple industry awards for excellence in bodywork as well as best massage in Seattle. In 2015, Dreamclinic made the nationwide Inc. 5000 Fastest Growing Companies List and was also recognized as one of Puget Sound Business Journal's 100 Fastest Growing Companies.
Workplace Wellness
Dreamclinic is a trusted brand for Wellness, providing quality therapeutic massage and acupuncture in the greater Seattle area and at workplaces in Washington, Oregon, California, Utah, and South Carolina.  Dreamclinic Workplace Massage division has earned the trust of top employers that make health care options for their staff a priority. Dreamclinic's approach is to truly understand the goals of each client, then tailor each session to meet the individual client's needs.  To ensure the ​highest ​level of care, Dreamclinic hires only medically informed, highly skilled therapeutic professionals that are also genuinely passionate about helping others take control of their health.
A Sampling of Dreamclinic Workplace Clients:
.
Our Mission
Dreamclinic is a Seattle-based business founded on the belief that all people deserve to have health and well-being and, furthermore, that health and well-being are achievable. We regard massage as an integral and affordable component of individuals' health care routine.
"Only when we are well can we be our most
vibrant, creative, and generous selves"
Our Promise
We are passionate about our work, about health, and about providing truly client-focused services. We offer skillful bodywork in a professional, warm, and welcoming environment.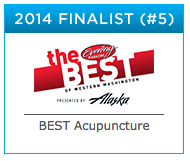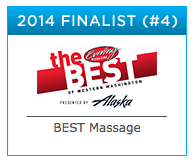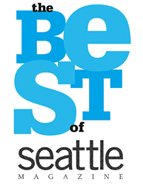 When it comes to massage, Seattle leads the way among U.S. cities in terms of the popularity of therapeutic massage. Seattle residents also have a high level of knowledge about the health benefits of therapeutic massage. Seattle massage schools are regarded as among the best in the country, graduating massage therapists able to skillfully combine both the relaxation and the treatment aspects of massage.
Dreamclinic is proud to be a Seattle-based massage practice:
Practicing massage in Seattle allows us to attract to our team some of the top graduates from local massage schools.
Practicing massage in Seattle allows us to offer a valuable emerging wellness service in a city where it is understood and appreciated.
Lastly, practicing massage in Seattle allows us to promote the highest standards for the massage profession and to continue to contribute to the general education of the population about massage.