Dreamclinic Massage for Seattle – Roosevelt
Our Roosevelt location is located in North Seattle just west of the University District and just east of Green Lake
Address
916 NE 65th Street
Seattle WA 98115
Phone: (206) 267-0863
Fax: (206) 267-0814
Email Us
Hours of Operation
Monday thru Saturday: 9:00 am – 9:00 pm
Sunday: 10:00 am – 6:00 pm
Parking
Dedicated client parking is located on the west side of the building.  Pull into the parking lot directly on the west side of the building, this entire parking lot is available for Dreamclinic guests.  Additional free parking is one block west, in the park-and-ride underneath I5.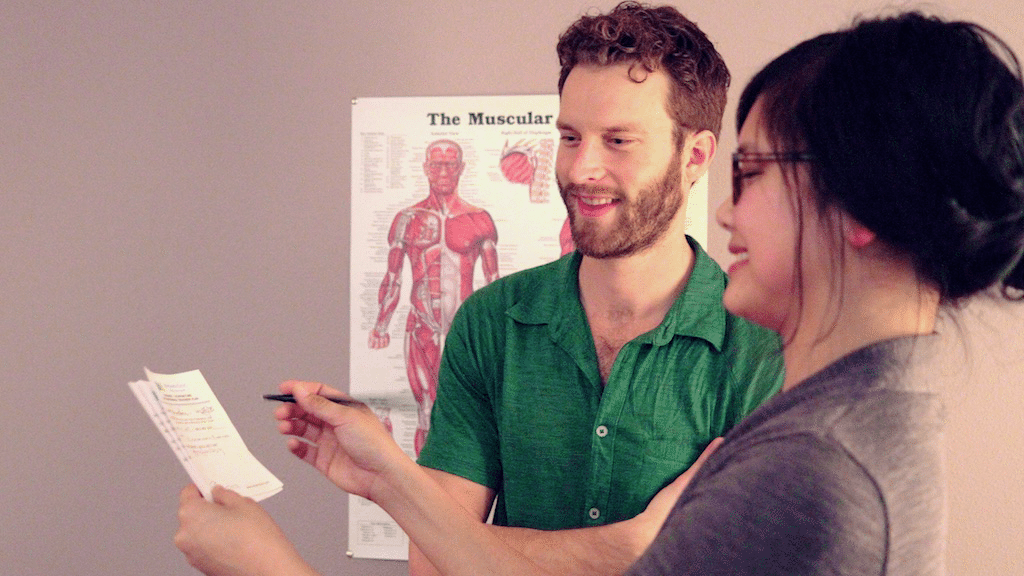 The Dreamclinic Difference
All massage places are not the same. When you visit Dreamclinic Massage you will discover that our therapists have the highest level of skill and genuinely care about your well being. The Dreamclinic difference is that we hire only the best, then provide additional training and a great working environment so that our therapists are in the right frame of mind to give you the truly personalized and effective massage that you expect.
Dreamclinic is the most trusted name for massage therapy in Seattle since 2003. We make it easy to get consistently high quality massage on your schedule because we employ only the most highly-skilled and caring specialists that tailor each session to your individual needs. You receive great bodywork at Dreamclinic no matter which massage therapist or acupuncturist you work with.
Our clinics are open 7 days a week and we accept cash clients. Our clinics are open 7 days a week and we accept both cash and insurance clients. If massage quality is important to you, we invite you to experience our friendly and welcoming environment and our personal approach to healing.
Convenient Location
Our flagship location since 2003, Dreamclinic Roosevelt has grown with the neighborhood. From humble beginnings in a one room location sharing an athletic store near Green Lake, to our spacious 3 story building on 65th street, Dreamclinic has kept its original charm intact. Roosevelt is rapidly growing with the Emerald City, with new buildings going up left and right and the arrival of the light rail station in 2020. Our location is one of the only businesses in the area with dedicated parking for our clients. We are located just a hop-skip away from I-5 near the corner of 65th street and Roosevelt Way. Whether you need to do a bit of grocery shopping at the nearby Whole Foods, or enjoy some good food at one of the local restaurants, or meet a friend for coffee after your massage, Roosevelt has everything at your fingertips.
Driving Directions
From the South
From I-5 North take Ravenna Blvd (Exit 170).
Ramp becomes 8th Ave NE (bear slight left).
At stop light turn Right onto NE 65th St.
Dreamclinic is a 3-story blue building on the left, located at 916 NE 65th St.
From the North
From I-5 South take Exit 171 toward NE 65th/71st Street Exit.
Turn Slight Left onto NE 71th St.
Turn Right onto Roosevelt Way NE
Turn Right onto NE 65th St
Dreamclinic is the second building on the right, located at 916 NE 65th St.
Services Offered at Dreamclinic Massage Roosevelt
I have returned many times to see him and felt great knowing I was in amazing hands. Happy to say I am feeling much better and know it is in large, part to my massage and acupuncture sessions with Tim.
Dreamclinic is fantastic; the new digs on 65th are lovely with adjustable beds, warm welcoming rooms, interesting art and a relaxing atmosphere. Online booking for your convenience.
I love this place, I haven't had a woman who can give a deep tissue massage like this before. The office space is clean and nice, and I like the attention to areas that other offices ignore. Nice waiting room, receptionist and water in the lobby. Great location and very knowledgeable.
I've become a frequent visitor to Dreamclinic – used to see it as a luxury but now it's critical to my ability to function…and every time I go in, the therapist I see becomes my new favorite. I trust Dreamclinic so much that I will call on short notice and come in to see whomever the receptionist recommends, and it always works out. I've fallen in love so many times!
I've had nothing but wonderful experiences here. Yesterday I tried their Tranquility Session, which involves a tilting chair (like the Stressless) which uses sound and vibrations to induce relaxation. Yes, indeed: I walked out in a floating state. I don't know the science, but I felt the science.
I've been going to Dreamclinic for a few years now, and have never had a bad massage.