Dreamclinic Massage in Seattle – Queen Anne
New client special offer:
If you are a first-time visitor to Dreamclinic Massage Queen Anne, schedule today and save $20 from our regular price of $123 for 60 minutes of massage. Use Promo Code DCWEB20. Schedule Now.
Address
160 Roy St
Seattle, WA 98109
Phone: (206) 453-4137
Fax: (206) 267-0814
Email Us
Hours of Operation
Monday thru Saturday: 9:00 am – 9:00 pm
Sunday: 10:00 am – 6:00 pm
Parking
Street parking can be found on surrounding streets, pay at the meter.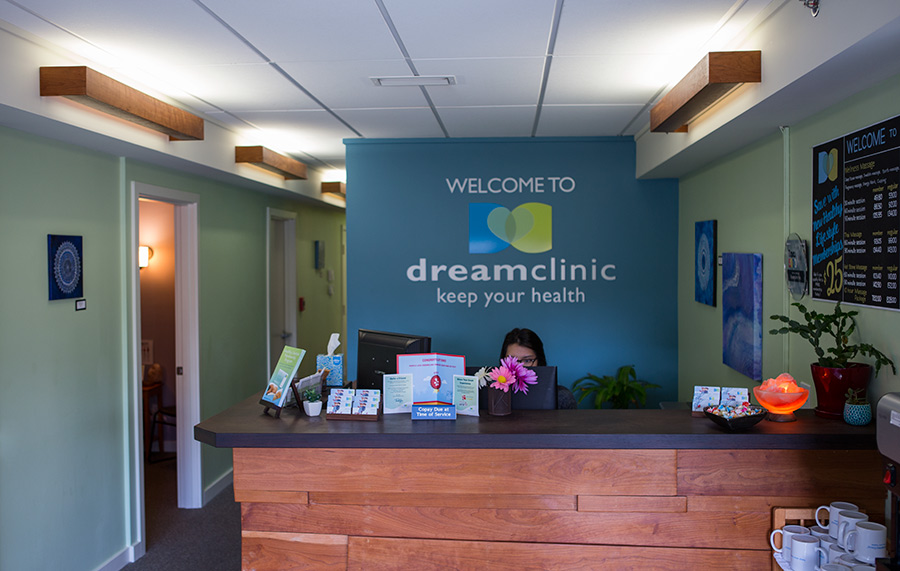 The Dreamclinic Difference
Dreamclinic is the most trusted name for massage therapy in Seattle since 2003. We make it easy to get consistently high quality massage on your schedule because we employ only the most highly-skilled and caring specialists that tailor each session to your individual needs. You receive great bodywork at Dreamclinic no matter which massage therapist or acupuncturist you work with.
Our clinics are open 7 days a week and we accept cash and insurance clients.  If massage quality is important to you, we invite you to experience our friendly and welcoming environment and our personal approach to healing.
Convenient Location
Our second location to open in the greater Seattle area, Dreamclinic Queen Anne is a quaint little clinic full of warmth and character. Our quality practitioners to serve Seattleites of Lower Queen Anne, Upper Queen Anne, Belltown, and Ballard with greater ease. Visit us in Queen Anne before your Theatre event at Seattle Repertory Theatre, or concert at Key Arena.
Driving Directions
From the South
From I-5 North take Exit 165 on the left for Seneca Street.
Turn Left at Seneca St.
Turn right at 1st Ave.
Turn Left at Roy St.
Dreamclinic is in the brick building between Warren Ave N and 2nd Ave.
From the North
From I-5 South take Exit 167 for Mercer St. toward Seattle Center.
Continue onto Broad St.
Sharp right at 5th Ave N.
Turn left at Roy St.
Dreamclinic is in the brick building between Warren Ave N and 2nd Ave.
Services Offered at Dreamclinic Massage Queen Anne
Wellness Massage – Deep Tissue, Swedish, Sports Massage, Hot Stone, Pregnancy, and other popular styles of massage
Medical Massage – Insurance billed massage or acupuncture sessions that require a prescription.
Workplace Massage – Dreamclinic sends our excellent massage therapists to your Workplace or Corporate Events

In-home

Massage

– Receive care from our industry-best massage therapists in the convenience of your own home (link properly)