Dreamclinic has been showcasing local artists in its clinics since first opening for business in 2003 as a way of supporting local artists and helping them get exposure for their work.
Dreamclinic CEO, Larisa Goldin, who is an art enthusiast, really wanted the clients to have the welcoming and engaging experience of original art on Dreamclinic walls. She also knew that many artists struggle in finding venues to feature their artwork.  She decided it would be part of Dreamclinic's company culture to connect with local artists and give them a place to display their work gratis.   When clients buy art that they discover on Dreamclinic walls, one hundred percent of the sale price goes to the artist!
"I've been a client of Dreamclinic for 2 years and always appreciate the extra touches in the clinic that change with the season like flowers or art. I recently fell in love with a painting in the hallway of the Roosevelt clinic and am looking forward to adding it to my home!"  ~ Kathy Rose
Below are some of this quarter's artists showcased at Dreamclinic's 3 locations; Roosevelt, Queen Anne and Redmond.
ROOSEVELT DREAMCLINIC
John Hunter
John has painted in oils since 1990, and has a reputation for intensely bright, rich colors and odd perspectives and organic shapes. Influences range from impressionism, expressionism and cubism to illustrative style and heavy surrealism. The Machine series is an opinion and surreal fantasy about the current state of technology. Using useless gadgetry and senseless circuitry to portray the world is the direction this series aims for.
---
Brian O
'Keeffe
The incredible natural world offers almost too much beauty to take in, I try to capture the quiet second of a flowers life while ignoring the chaotic busy world zooming around us.  Vivid colors provide opportunity for inspiration and meditation.
---
Esther Utley  
Esther's Sharpie art has been featured in the 2013 UW Clamour Journal and shown throughout the north Seattle area. Her use of bright color and surreal themes are used as she draws emotion from her life experiences with love, loss and travelling abroad.
Not only is Esther an artist, she is also one of Dreamclinic's very own massage therapists.
---
QUEEN ANNE DREAMCLINIC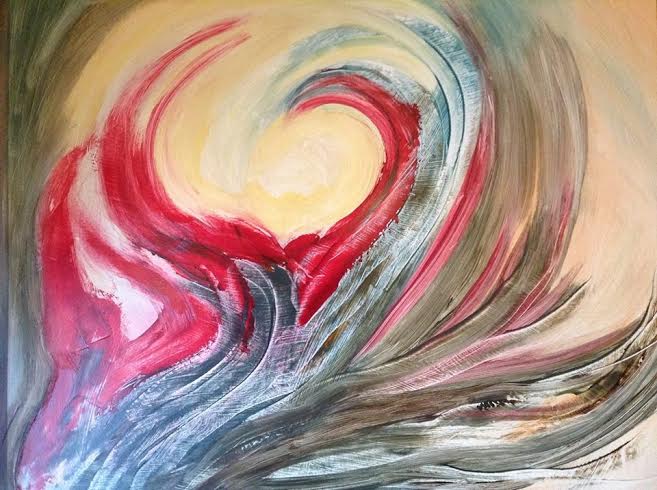 Magda Petrou 
Magda Petrou is a Massage Therapist who also loves to paint.  It's this expression she finds release and energy for her life and her practice.  Her work is abstract and full of color.  She graduated from The Art Institute of Ft. Lauderdale for Graphic Design in the 90's but found her niche in free flow design using oils.  She has spent many years traveling and experiencing life in Holland and Thailand, but has settled in Seattle, for now, where she continues to create her paintings.  Last year was Magda's first showing at A/NT a non- traditional gallery in the South Lake Union District of Seattle.
From the artist: " I have always been an artist at heart.  I've played around with various mediums over the years until I discovered oils, which has been a favorite so far.  My paintings are spontaneous in that I let my intuition flow freely as I allow the mood and color guide to me.  My hope is that each painting tells a story through the arbitrary use of light and color and takes one on a journey of their own. "
---
REDMOND DREAMCLINIC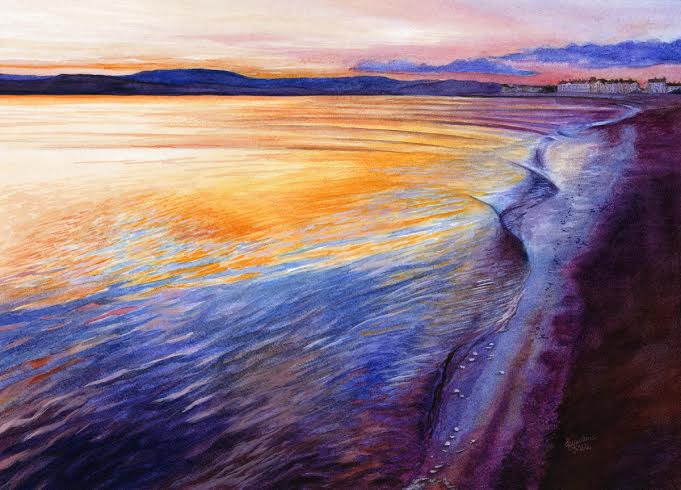 Jacqueline Tribble
Eastside artist who specializes in dynamic landscape, wildlife, and botanical watercolor compositions. She completed a BFA in Painting from the UW and has traveled extensively throughout Europe, exploring and studying classical and contemporary art.
"I choose my compositions carefully, always with a strong sense of balance and movement.  I find one of the most challenging but rewarding things to capture is the way sunlight affects and manipulates colors, tones, and shapes in nature – the warms and cools of the highlights and shadows in nature are mesmerizing and truly captivating."  
Jacqueline's work will be on display and for sale at the Eastside Dreamclinic from October 24 – January 23.
More information about the artist can be found on her
website.