Meet Our Redmond Massage Therapists
Dreamclinic's massage therapists are carefully chosen for their superior massage skill and client focus. Our therapists embody the professionalism and customer satisfaction standards that set Dreamclinic apart.

Caitlin G.
MA#60529303
Caitlin, a graduate of Bellevue massage school in 2014, is one with a healing and holistic approach to her massage. She's a soon to be graduate of one of the most revered natural medicine schools in the nation, Bastyr University, earning a Master in Acupuncture. Her studies at Bastyr provided her with extensive knowledge of the body, making sure each client receives the best treatment possible. Specializing in Deep Tissue, Sports, Injury, Myofascial release, Trigger point and Swedish massage. Caitlin Quotes "I've always had a passion for healing and now I've been able to turn that into my profession through massage.  I am constantly learning more ways to treat the whole body so I can further provide for my clients." Caitlin's ultimate goal for her clients is not just treatment, but education.  Understanding and appreciating the uniqueness of each individual, she hopes to inform her clients on ways to improve their overall health, thereby enabling them to feel better.

Danielle M.
MA#00019017
Since 2003, Danielle has worked with accident victims of many forms in auto injury chiropractic clinics, medical massage clinics and day spas. Through a combination of light and deep massage techniques, she facilitates the body's ability to heal itself.
Danielle relaxes the body with the long flowing strokes of Balinese massage and Hawaiian Lomi Lomi. She rejuvenates the mind with the gentle touch of cranial sacral, lymphatic drainage, and reflexology. She aids injury recovery with the passive and active stretches of Myokinetic and Trigger Point Therapy. Her massage sessions incorporate multiple styles of massage to form a perfect blend alleviating the true source of pain and dysfunction.
Danielle believes in providing clients with information about their body and it's needs. Her special talent is hearing what a client needs by listening actively to both a client's words and their body language. Clients say each session leaves them not just feeling better but feeling more capable of discovering good health.
With her background in Scottish Highland Dance and personal training, Danielle specializes in back and knee issues and plantar fasciitis, recognizing how these chronic issues affect every part of life. Danielle is uniquely trained to help you return to the good health of your youth!

Jennifer L.
Jen is a graduate of Bellevue Massage School, and is currently earning her Master's degree in Ayurvedic Sciences at Bastyr University. Massage and Ayurveda are beautiful compliments to one another, as both disciplines aim to balance the body, mind, and spirit. Jen brings this holistic approach to every session, no matter the issue. She intuitively meets her patients where they are, and works to address the root cause of pain, tension, stress, or limitation. To support the important work done during body work sessions, she encourages each patient to continue the healing evolution at home, illuminating small but effective ways that they can enhance their well-being between sessions. Clients might receive home care suggestions such as breathing exercises (pranayama), stretches, yoga poses (asanas), or practical adjustments to their daily routine or postural patterns. This empowers her clients to take healing into their own hands and helps them to establish or build mind-body awareness. Jen believes that this awareness is necessary on the path towards true health.
Kindra B.
MA #60498215

Since graduating from NW School of Massage in 2014, Kindra has been honored to assist people in reaching their well-being goals. With a background in theraputic massage at a Chiropractic clinic, she strives to be a healing catalyst by providing thorough bodywork and multi-faceted support. She is practiced in Swedish, neck injury rehab, NMT, deep tissue, myofascial release and craniosacral. Kindra is passionate about all forms of movement, especially Bikram yoga, hiking, walking and dancing. She is excited to help you move happily and healthily!

Laura H.
MA#60802344
Laura Hills recently relocated to Seattle from New Jersey to join Dreamclinic. She brings with her a wealth of knowledge and experience in the bodywork field. Laura practices an array of modalities including Swedish massage, pre- and post-natal massage, sports massage, hot stone massage, myofascial release, and aromatherapy.
Laura gravitated toward massage therapy as a career because she wanted to help people feel their best in a stress-free environment. This career began when she graduated from the Cortiva Institute and from there, she continued her education by taking classes in NeuroMuscular Therapy (NMT) and ultimately becoming a chronic pain specialist.  Laura discovered the "magic" of CranioSacral Therapy (CST) and SomatioEmotional Release. In fact, she possesses such an advanced skillset in these therapies that she became an assistant instructor at the Upledger Institute.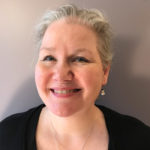 Marianne
MA #60313621
Marianne graduated from Bellevue Massage School in 2011. She has a strong interest in incorporating many types of massage into her sessions. She has a passion for facilitating healing change in all of her clients. Low back issues are her bread and butter. Although you may find various modalities such as Deep Tissue, Myofascial Release, and Swedish during a typical session with Marianne, she loves facilitating the healing attributes of Hot Stone massage. Marianne has seen a lot of success with her clients with the techniques she uses and is looking forward to partnering with you. In her spare time she has taken up nature photography and always enjoys learning from and connecting with nature.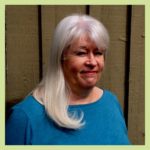 Pamela E.
MA#00006373
Pamela E. provides a deeply relaxing massage releasing your aches and pains allowing you to work and play with greater ease. By looking at the client's posture and patterns she works to release the tight muscles that may be pulling you out of balance. She was always interested in healing, and had no interest in the medical profession, so when she heard about Massage it resonated. She also loves to assist active people to be able achieve their optimal performance. With sports and outdoors experience she can help release muscles preventing you from being as active as you would like. Pamela began teaching massage in 2001 and loves to communicate her passion for massage and its ability to facilitate change. Working with people is a richly rewarding experience for her, whether practicing or teaching massage.
Preston V W.
I want you to be able to live your best life, to help maintain the balance between your hard-working lifestyle, and restorative relaxation. As a massage therapist, graduate of Bellevue Massage School, I am passionate about working with people to create the most effective treatment for integrative mental and physical rejuvenation. Based upon your own unique pursuit of wellness, I can incorporate a variety of massage techniques into each session. My specialty styles are Swedish, sports, deep tissue, myofacial release, trigger point therapy, muscle energy stretching, and Thai table style. I understand the importance of regular, well-balanced treatment. My gratification as a massage therapist comes from knowing I've renewed a sense of balance, grounding, and happiness in my client and community.

Ramsey Z.
Ramsey was born and raised in New Orleans and is a graduate of the Atlanta School of Massage, member of Psi Chi, the international honor society for Psychologists and a lifetime member of Mensa whose experience in bodywork spans three decades.  Swedish, deep tissue, shiatsu, neuromuscular therapy, tuina, and reiki are some of the tools that reside in his professional toolbox.  What gloriously binds the elements of his toolbox is his lifelong philosophy of, "embrace life one individual (patient) at a time while expanding general knowledge in the world."  This growing of general knowledge should never overshadow the individual with whom you are interacting but rather be used to create genuine empathy, compassion, healing and love.
Ramsey's love for science, medicine, philosophy, consciousness studies, theological studies, sports, martial arts, spiritual studies and practices have led him to many interesting places and experiences around the world including Bastyr University, where he has completed his Masters of Oriental Medicine and Acupuncture (MSAOM) and is currently enrolled in the DAOM program.

Renee H.
Renee Suzette graduated from NW School of Massage in 2014. With a calm demeanor, she embraces her role as a healer which leads clients to a place of comfort and ease. She specializes in Structural Relief Therapy and has the ability to incorporate therapeutic Myofacial Release into a relaxing massage. She is also well versed in Swedish, Muscle Energy Technique, Trigger Point, and Reflexology. Her greatest accomplishment is  creating lasting changes that relieves pain, as well as the client's needs shifting from being mostly therapeutic to relaxing.
As a fourth generation Washingtonian she loves the outdoors, especially walking on rocky beaches around the Puget Sound collecting elusive gemstones. In her spare time she enjoys playing the piano, singing, and writing songs.
 
Sara G.
MA#60791822
Sara merges massage with a self-empowerment approach honed through her experience as an international Doula. After living abroad for 15 years and studying international relaxation methods she moved back to USA and graduated Bellevue Massage School. She provides in-depth body awareness to clients because creating positive personal change starts with education. Through active listening, massage and feedback, she helps clients focus energy to facilitate healing and relaxation. She specializes in Swedish Massage, Myofascial Release, Trigger Point Therapy and Prenatal Massage. Sara is also a certified Birth and Postpartum Doula, Childbirth Educator and Lamaze Instructor. As a Doula she uses the benefits of massage to promote relaxation during pregnancy and childbirth. She is committed to improving your health and happiness through massage and relaxation.

Shannon F.
Shannon is a trauma-informed practitioner, inspired by the ability of touch therapy to light up the parasympathetic response, quieting emotional chatter and inducing relaxation.  Shannon received her Master's Degree from Bastyr University and massage training from Bellevue Massage School integrating nutrition education, wellness and bodywork. Shannon promotes NEDAwarness, Health at Every Size (HAES), body positivity, emotion regulation, distress tolerance, mindfulness and self-care.  Shannon's massage is soothing, intuitive and healing. Shannon's own self-care is yogadance, trail running & wandering, pickleball, baking yummy treats with her children and quiet time.

Thomas D.
MA60706487
Thomas Divis is a graduate of Bellevue Massage School. Thomas' style blends flowing petrissage with deep pressure and joint movements in order to provide a relaxing, satisfying and therapeutic massage. Thomas believes massage can be a keystone to stimulate healing and to optimize health. Beyond the direct effect to the musculoskeletal system, therapeutic massage helps balance our autonomic nervous system. This balancing brings a cascade of beneficial effects upon other systems: circulatory, digestive, lymphatic, endocrine. Massage can free range of motion and alleviate discomfort as well, allowing other paths to healing such as stretch and strengthening to also feel comfortable, holistic and restorative.