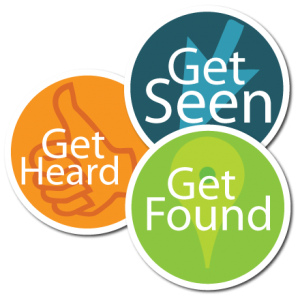 If you own your own massage practice, one of the challenges of keeping it going involves the need to periodically expand your client base. When your massage practice slips into a lull, and you find yourself wanting to reach out and find new clients, but you don't have the money on hand to launch any sort of a big ad campaign, what do you do? Well, how about rather than spending the time and resources to go looking for new clients, you just connect with the clients who are looking for you?
When most people are looking for a restaurant, a shop, or service, they look online. Search engines, like Google, Bing, and Yahoo offer up local business listings before the usual web results. These listings can include the location, phone number, the hours, links to reviews on sites like Yelp, and such. If you've been in business for a bit and your state business license is up to date, you'll likely be able to see your listing just by searching. If your massage practice has a listing, but you've never done anything with it, you should see a link in there that says: "Claim this business." Go ahead and click it. Once you have claimed your business, you'll be able to be sure that the information shared with searchers is up-to-date and shows your practice in its best light. If you'd like to read up a bit on how business listings work with the search engines, Google, Bing, and Yahoo all offer easy step-by-step instructions.
Another place where you'll be sure to want to claim your business is on Yelp. Yelp is the leading business review site, and has become the go-to resource for anyone vetting a new massage therapist, hair stylist, or great dinner spot. Also, by claiming your business on Yelp, you'll also have the opportunity to ensure that the photos and information shared on your practice's listing are current. All those options help you control the information about your business that is served up to potential new clients when they search online for a massage therapist. If you'd like to reach out in a more interactive way, you can set up a Facebook business page. Facebook allows you to reach out to existing clients who have liked your page, as well as easily create ads to reach beyond your current client base. (That part's not free, so it might be for another day, but it is super-easy.) So, if you find that your massage practice is periodically in need of fresh clients, take just a few minutes to claim your business online so that potential clients in your area who are looking for what you have to offer can find you.