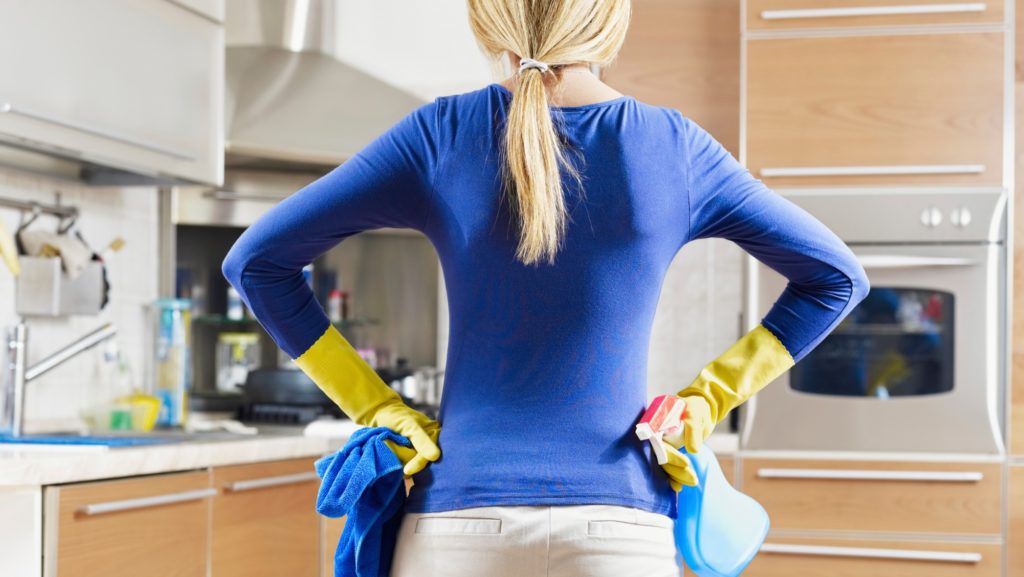 How Mess Affects Stress: Why Spring Cleaning Matters
This year, more than 72% of American households will participate in spring cleaning, according to the American Cleaning Institute. And while everyone can appreciate a clean, organized house, these people may be on to something else.
Studies show that this springtime cleanse can improve mood, decrease stress, and heighten creativity. Why? A cluttered home makes us feel anxious and overwhelmed. Plain and simple, mess causes stress. And when we partake in spring cleaning, we're finding some order in the chaos and significantly improving our overall wellbeing.
Here are three ways spring cleaning can boost your wellness:
Reduces anxiety and stress: For women, the stress hormone cortisol is directly related to clutter, and studies have found that women with a higher density of household objects have much higher cortisol levels than women with less objects in their homes. By purging and organizing, you can actually set off a chemical response in your brain that reduces anxiety.
Frees up your time: We spend so much time looking for lost car keys, phones, papers, and wallets — and that time adds up. According to the US News and World Report, average Americans spend one year of their lives looking for misplaced items. By staying organized, you can spend more time with your family and friends — time that would otherwise be spent rummaging for your keys.
Improves your health: Clutter collets dirt, dust, and germs, which can put you and your family at perpetual risk of illness. By organizing and keeping your home clean, you will lower your chances of sickness and decrease the severity of allergies, particularly to dust and pet hair.
And, because we understand the value of a healthy home and how it can improve wellbeing, we're excited to announce a new partnership with Zerorez, a leading eco-friendly carpet cleaning company.
We chose to partner with Zerorez because we both share a core philosophy of helping people live a healthy lifestyle and we're both extremely focused on the customer experience. Zerorez, another local company, offers the most environmentally-friendly, chemical-free clean that no other carpet cleaning company in the Puget Sound can match. With their patented "Empowered Water" technology, Zerorez cleans what others have left behind, in a safe, effective way.
Together, Dreamclinic and Zerorez are offering a Spring Cleaning Special. When you clean your home with Zerorez, you'll receive a 30-minute massage from Dreamclinic. Book a Zerorez cleaning today, for $46 per room plus hundreds of tiles cleaned for free.
Please visit www.zerorezpugetsound.com for more information on how Zerorez can help clean your carpet, tile/grout, upholstery, granite and other hard surfaces.  Or give Zerorez a call at 425-453-9376.
Photo credit: hercampus.com
Share