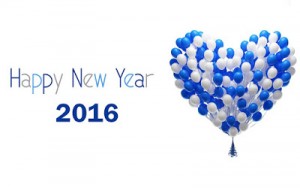 With that introspective time of year right around the corner, your clients likely have their New Year's Resolutions on their minds. Those resolutions can include everything from flossing more to working harder to seeing more of the world. New resolve to eat a healthier diet or to exercise regularly is somehow easier to summon as the calendar flips. As massage therapists, we're in a unique position to support our clients in these efforts.
So many aspects of well-being come together on the massage table: stiffness & aches are worked out; old toxins are dislodged from their hiding places; and stress & tension melt away. What better way to buoy up one's efforts at increased health & well-being?
This is a wonderful time for you to offer to be an ongoing source of support and encouragement for your clients as they live into the new year and their newly chosen good habits. By booking them for a regular massage appointment, you can help them hold the space for those resolutions. Follow these easy steps to engage with your clients about their goals for the new year:
Inquire – Find out whether your client has resolutions in mind that include their health and well-being by asking and listening. Even if they haven't made specific goals, a statement like "Ugh, I know I need to take better care of my body!" reveals their underlying desire to do something.
Invite – Tell them you'd love to be a source of ongoing support as they make these positive changes and that you'd be happy to book a regular appointment for them so they know that they have at least that one good thing for themselves set.
Ask – Ask if it's ok to give them some encouragement through a call, a text, or an email if you haven't heard from then for a while in the new year.
Follow up – Keep a list of the clients interested in ongoing massage care being part of their lives, check it against your calendar regularly, and reach out to anyone you haven't heard from in a month and a half, or so.
How clients choose to improve their well-being is as unique as each person choosing. Whatever your clients choose, you can be there with them in the coming year.
Share