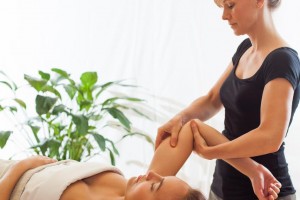 Communication is key between massage therapists and their client, both before the session and while the client is on the table. Despite great technique delivered with care, it's not unheard of for a client to feel like the therapist almost addressed their primary complaint, but they would have liked a little more work on the problem area. Or the client would have liked the therapist to spend some time on the area or to have focused a little higher or lower along the muscles.
Imagine a client who comes in with a chronic condition, or an injury. The therapist determines where the issue is and starts their massage plan. They work diligently on that issue, and after 20 minutes they feel confident that they've done a good job, they're are ready to move on to the rest of the body so that the client can get an overall effective massage. Question: did they do their best for the client and did they address their primary complaint? Most likely they did, but sometimes not.
When the therapist thinks they are ready to move on from the primary area of complaint, a simple question increases the likelihood of getting results and having a truly satisfied client who is going to not only come back to see that therapist but also refer others to them, and that question is: "Do you feel that we've gotten good results? Do you need me to spend any more time here?"
A satisfied client will simply say "yes, you can move on," but in those occasional situations where something is off, this gives the client the opportunity to speak up for their needs, and the therapist gets instant kudos for caring enough to ask and to check.
End result: happier client, better massage, and a busier clientele.
Share