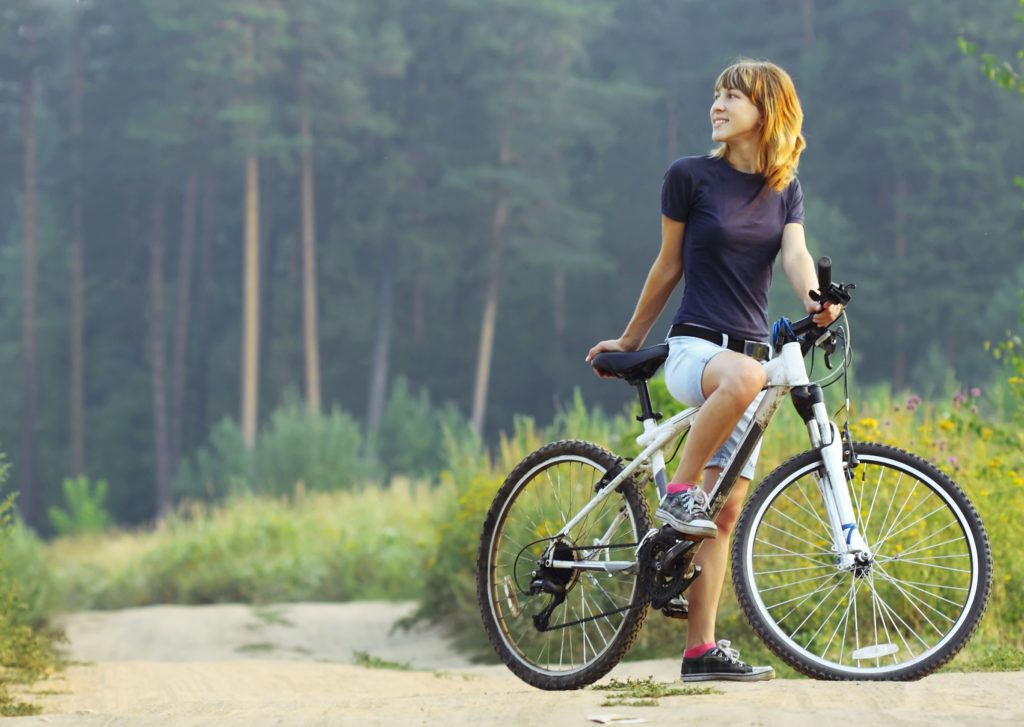 Outdoor Adventures – Fun and Healthy
In the dark, cold winter, it's easy to stay cooped up and fall out of our exercise routines. However, the longer days and budding trees are sure signs that spring has arrived.
And, as the world starts to crawl out and bloom, take the opportunity to get some fresh air and explore your area. This doesn't mean you have to start training for a marathon or become a mountaineer — just make a few small changes to your routine to get some extra exercise and spend some more time outdoors.
Here are some ideas to help you get started:
Go on a hike: From a three-day backpacking adventure to a casual stroll, work different muscles by going on a hike. It doesn't even have to be on a mountain –just find a trail nearby and take a friend for a few hours. Make sure to bring water bottle or two, as well as snacks and a First Aid kit. In addition to a good workout, a hike is a great opportunity for self-reflection and to have some alone time.
Ride your bike: When it's too nice to drive your car and too far to walk, hop on your bike for a powerful workout and an eco-friendly mode of transportation. Enjoy the fresh spring air and tone your legs and rear-end in the process. If you're a beginner cyclist, get a proper bike fit and avoid riding with headphones. And, most importantly, don't forget your helmet!
Garden: Working in the yard is an easy way to burn calories and tone your muscles (think of all the squatting, lifting, walking, and digging!). If you don't have a plot available in your backyard, or aren't up for a big project, you can get a small planter box or flower bed to start. If you're feeling more ambitious, get involved with a community garden, which is a great way to connect with people in your neighborhood and get fresh produce.
Meditate outdoors: If you don't feel like working out, move your other hobbies outside, like meditation. The calming sounds of nature can help clear your mind and truly relax. It's also a great opportunity for you to catch some extra rays and get out of your house, even if it is just on your deck.
Even if you don't think you have the time to be regularly active this spring, try to move outside as much as possible. If you do regularly exercise, get out of the sweaty, crowded gym and take it outside! Just spending an extra hour each day outdoors will clear your mind and boost your overall wellness.
Photo credit: blisstree.com