If there's one big question our expert staff regularly receives here at Dreamclinic, it probably involves the clinical benefits of massage, as well as your options for treatment. When you're seeking out a quality massage clinic, in Seattle, the surrounding area, or anywhere for that matter, your curiosity about the medical value is perfectly understandable. After all, for your body, you want to be able to gain a healthy, positive experience that carries through to the rest of your week and even on for your entire month.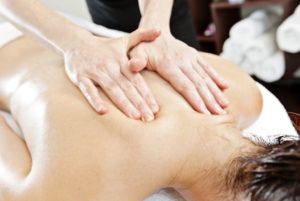 Well, you're in luck, because our professional team at Dreamclinic is always happy to go over the physiological impact that different techniques of massage can give you. Our knowledge of the latest trends in medicine runs deep, and we love being your resource as the premier massage clinic in Seattle, Redmond, Queen Anne, Roosevelt, and beyond.
So today, we're taking a closer look at the different techniques and schools of massage. This way, when you're ready to schedule your next appointment at our massage clinic, you'll be able to choose the option that's best for your health. While we offer a diverse set of services, these 5 techniques and their benefit to your body will give you a good window into the basics.
The Essential Relaxation of a Swedish Massage
As one of the most well-known forms of massage, Swedish Massage is an excellent starting place on our journey to learn about the physiological benefits of massage. With a western-style approach, this school of massage is defined by long, relaxing strokes, as well as muscle kneading and essential oils. Through it, you'll find that your body's cortisol levels, a hormone tied to stress, is greatly reduced, even as your immune system receives a boost to help protect against the flu or the common cold. At the same time, the essential oils provide an additional element of relaxation to an already enjoyable experience.
The Unique Rewards of a Thai Massage
Less common than the Swedish school of massage, Thai Massage still boasts some impressive physiological benefits for your health. Forgoing the essential oils, this form of massage is a bit more invigorating, as your professional masseuse uses their hands, elbows, and even their own knees and feet to give you a reinvigorating session. As your medical professional brings you through a number of yoga-type positions, you'll find your many sen points, a center of energy, are rebalanced. This form of massage is truly spectacular for anyone suffering from chronic headaches or spasticity in the muscles. Think of this one as a way to relieve some of your stress, even as you get an energy upgrade along with increased flexibility.
A Softer Approach with Cranio-Sacral Therapy
While our other forms of manipulation are quite enjoyable themselves, Cranio-Sacral Therapy deploys a more gentle approach. Because this health approach focuses on fluid imbalances within your spine, the techniques involved are of a lighter kind than otherwise might be the case. This approach might be especially perfect for you if you suffer from migraines, jaw pain, or neck pain.
The Enhanced Aspects of Deep Muscle Therapy
Similar to Swedish Massage, Deep Muscle Therapy also utilizes longer strokes during a 30 to 60-minute session. However, with a focus on releasing any deeper and longer-lasting knots within your body's muscles and tissues, the techniques involved in Deep Muscle Therapy have some contrasting benefits. As a more heightened experience, it may be the better choice for someone suffering from Parkinson's Disease or Muscular Dystrophy. Still, the healthy benefits can extend to anyone interested in a form of massage that targets the deeper layers of your muscles and tendons.
Even though this is just a sample of the benefits we provide at Dreamclinic, you probably have a question or two. Of course, we're happy to provide you with expert knowledge as we answer all your questions. Give us a call today to talk with a heath professional at one of our several locations.