Dear friends,
We are in unprecedented time for our country, facing a pandemic that requires us all to act in the greater good of the community. First of all our, heart goes out to all the first responders, medical staff and everyone that has been impacted. We are all deeply grateful for your service to the community.
As a healthcare company, we have been monitoring the CDC recommendations regarding Covid-19. Based on the latest information, it has become clear that the best way to support our community is to temporarily discontinue services. Our clinics will be closed starting March 19th until further notice. This is the best way to protect our valued team members, clients, and the greater community. If you have any questions, we will have team members working remotely to respond by phone (206-267-0863) or email. Enthusiast members need not worry as your sessions roll over and can be used at any time in the future. You can still schedule appointments online into April.
Thank you to our entire community for the incredible support that Dreamclinic has received during this time. We can't wait to be back in service as soon as possible!
Larisa Golden,
Founder and CEO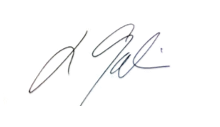 As we are one of the businesses with a direct economic impact from the COVID-19, we welcome your additional support in the form of gift card purchases, if you are able to do so. Use the promo code SAVE10 for 10% off all gift certificates purchased until we re-open.
Share