Meet Our Roosevelt Massage Therapists
Dreamclinic's massage therapists are carefully chosen for their superior massage skill and client focus. Our therapists embody the professionalism and customer satisfaction standards that set Dreamclinic apart.

Ashlen H.
MA60886665
Ashlen believes whole heartedly that long-lasting treatment comes about with a relaxed and mindful state, which is why her sessions are slow and intentional, giving time for your body to integrate and change. What she loves most about massage is finding "ah-ha!" moments with her clients and working with them in collaboration to make long-lasting change. She builds integrative sessions that use hydrotherapy, breath work, and bolstering for positional release to create more ease. Many of these skills she learned through her training at Seattle's Discoverypoint School of Massage in a rigorous 750+ hour program. She has training in Swedish massage, structurally specific treatment massage (Deep tissue), connective tissue massage (Myofasical), Neuromuscular (for Trigger Point and Tender Point release), and Lymphatic Facilitation for acute or chronic muscular-skeletal injuries. She is also committed to developing and extending her knowledge as a manual therapist through classes in craniosacral, hot stone, trauma informed massage, and sound healing. She is currently learning the Trager® Approach, which is a psychophysical integration that promotes positive sensory awareness and ease of movement through light tractioning and jostling/rocking.
Ashley S.
MA00020813
Ashley went to massage school in Missoula, MT at the Montana School of Massage earning a certificate in massage therapy and is also certified by Kate Jordan in pre/post natal massage treatment. Treatment work is Ashley's favorite modality, she likes to focus on specific tension patterns ranging in severity from acute symptoms to chronic discomfort. Her massage technique blends deep tissue and Swedish utilizing firm pressure and long sweeps following the muscle contour and functional muscle shape. The results will make you feel like you've reached another ethereal dimension but physically you have made real progress on your original goal.
Brenna L.
MA60896577
Brenna graduated from DiscoveryPoint School of Massage and integrates techniques from Swedish, Deep Tissue, Myofascial, Intraoral, Neuromuscular and Neurofascial massage. Her sessions are grounded, thoughtful, and intentional, allowing for a deeply relaxing and therapeutic client-centered experience. She was drawn to massage through her own healing process and loves exploring the intersections of mental health, energy, and bodywork. She is currently training to be a Body-Psychotherapy (somatic, trauma-informed) practitioner at the Seattle School of Body-Psychotherapy.
Brian E.
MA000213488
Brian was inspired to become a massage therapist after experiencing first­hand the effectiveness of body work in dealing with the aches and pains of being a mountain guide. He attended the Swedish Institute in New York City where he studied both western and eastern massage modalities, including shiatsu and Thai massage, as well as exercise physiology, becoming a NSCA certified personal trainer. His love of shiatsu led to studying acupuncture at the Seattle Institute of Oriental Medicine.. Brian practices Japanese ­style acupuncture, western therapeutic massage, shiatsu, and Thai massage.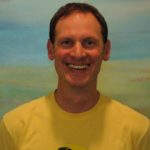 Drew R.
MA00022993
Drew graduated from the Institute of Psycho-Structural Balancing in Culver City, CA where, in addition to massage therapy, he studied proper body mechanics through the use of tai-chi. He later graduated from Full Circle School of Massage in Edwards, CO.  Drew specializes in Deep Tissue, Sports, circulatory, and Pregnancy massage. He also practices a non-invasive Trigger Point method called Spontaneous Muscle Release Technique. He draws upon his varied work in a Pilates studio, chiropractic office, spa and clinic settings to offer clients a tailor-made experience.

Elizabeth P.
MA00021705
Elizabeth graduated from Brian Utting School of Massage. She has taken workshops in eight different modalities, including extensive studies in Thai Yoga Massage, and is a member of Thai Healing Alliance International. She also enjoys working with pregnant women especially since becoming a mother herself, and finds the use of muscle energy technique in her Deep Tissue and Thai sessions to be very effective in increasing mobility and relaxation. She specializes in giving a luxurious hot stone massage thanks to her experience at the Spa at Salish Lodge.

Ellen K.
MA60239250
Ellen's hometown is Amsterdam, where she worked in mental health care until she moved to the PNW in 2009. Ellen is passionate and determined to promote, heal, and create a balance in body, soul, and spirit. She became a true believer in emotional bodywork as for any preventive health care. She graduated from Cortiva School of Massage and she still enjoys regular trainings, workshops, retreats, etc. at the PNW School of Massage, and it is her commitment to the client to address every individual's therapeutic needs. She incorporates many different techniques and modalities to establish pain reduction and (re)gain the client's fullest potential.

Emily G.
MA60270897
Emily is passionate about helping people find relaxation, ease of movement and freedom from pain, using a wide variety of massage modalities. Emily has always been fascinated by anatomy and the function of the human body. She is trained in deep tissue, injury treatment, sports massage, myofascial release, trigger point, Thai massage, structural bodywork, relaxation, Swedish massage, hot stone, prenatal, and neurofascial release. In a typical session with her you can expect a seamless blend of treatments to create a relaxing yet thoroughly therapeutic massage that is tailored to your specific needs. Emily believes it's crucial to analyze and treat the root cause of pain and tension as well as decreasing the symptoms, and this is where her knowledge of applied anatomy and postural assessment comes in handy. She loves to incorporate moment and stretching into massages so that you can hop off the table feeling loose and limber. Emily is also an aerial artist and instructor.
 
Erin B.
MA60275052
Erin graduated from Cortiva Institute of Massage Therapy in 2010. She enjoys specializing in prenatal/postpartum massage and uses integrated massage techniques to tailor fit the session to each client. She has training in many modalities: Prenatal, Labor and Delivery, Postpartum Massage, Swedish, Myofascial, Neurofascisal, Sports, Cupping, and Trigger Point Release. Erin finds that working at a clinic gives great balance to her work, not only is her massage clinically effective and therapeutic but deeply relaxing and well rounded.

Katy S.
Katy has a Swedish Massage foundation and over the years, has integrated: myofascial release, deep tissue, hot stone massage, medical cupping, stretching, sports massage, pediatric massage, geriatric massage, prenatal massage and chair massage techniques into her practice. Craniosacral training specific to headaches, migraines and concussions is an area of specialized continuing education. Outside of Dreamclinic, Katy is a volunteer for Reading Partners, a certified Aromatherapist, Death Doula, Life Coach and Massage in Schools Program Instructor. Katy is profoundly committed to serving people in the local and global communities. She believes that we are all interconnected and that massage is a necessary part of healthcare.
Laura H.
MA60802344
Laura Hills recently relocated to Seattle from New Jersey to join Dreamclinic. She brings with her a wealth of knowledge with over 10 years of experience in the bodywork field. Laura practices an array of modalities including Swedish massage, pre- and post-natal massage, sports massage, myofascial release and active release therapy.
Laura gravitated toward massage therapy as a career because she wanted to help people feel their best in a stress-free environment. This career began when she graduated from the Cortiva Institute and from there, she continued her education by taking classes in NeuroMuscular Therapy (NMT) and ultimately becoming a chronic pain specialist as well as treating injury and trauma.  Laura discovered the "magic" of CranioSacral Therapy (CST) and SomatioEmotional Release. In fact, she possesses such an advanced skillset in these therapies that she became an assistant instructor at the Upledger Institute. Laura continues to advance her skills to provide the best treatments possible.
Marjanii M.
Marjanii has a wide range of training and teaching in various therapeutic techniques. She graduated from the Seattle Massage School, has studied Reiki, Shamanic Studies, Hawaiian Lomi Lomi, various Esoteric studies, methods, and techniques, and has taught Polarity Therapy, Introduction to the Human Energy Field, and Introduction to the Chakra System. Marjanii is committed to utilizing the lost arts of intuitive healing, combining her wide range of skills and knowledge with traditional Swedish Massage, Trigger Point Therapy, Polarity Therapy, and Reiki in order to provide maximal relaxation and therapeutic results to match the individual needs of her clients. She is a former track and field athlete, aerobics instructor and weight trainer, and served in the US Naval Reserve as a Hospital Corpsman.
Russel M.
With seventeen years in the field and well over three thousand hours of studies in massage, yoga and various other disciplines of healing, My personal intention as a professional bodyworker is to provide clients not just a therapeutic massage but a sublime experience–a journey into the depths of their own body through the intuitively directed guidance of my hands and energy. My intention as a professional therapist is always to seek the highest good for my clients and to provide them the most physically therapeutic, energetically healing and restorative massage treatment possible.
Each bodywork session is tailored to meet individual needs and guided by both the intake assessment as well as what intuitively presents. My table work commonly includes elements of deep tissue, myofascial/myoskeletal, triggerpoint, acupressure/reflexology, Lomi Lomi, Thai, yoga based passive stretching, Reiki/energy work and Swedish massage.
A massage therapist's style is as unique as their fingerprint but unlike a fingerprint, it continually evolves, expands and integrates through years of experience and learning. The current state of my bodywork, yoga instruction and mindfulness coaching has been recently upgraded with ordination as an interfaith/interspiritual minister and firmly grounds me in a healing practice rooted in a rich diversity of the world's spiritual and healing traditions. With profound gratitude, I offer my services to people from all walks of life, however they present or identify themselves.
Pine C.
MA00008162
Pine graduated from Brian Utting School of Massage and has enjoyed offering Swedish, Deep Tissue, and Craniosacral Therapy ever since. Pine is also a long-time yoga practitioner. She is fascinated by the ability to change one's body through focused, intentional activity and enjoys assisting people in that process through massage.

Rachel S.
MA60724940
Rachel graduated from Cortiva, and has been practicing full time ever since. She enjoys using her intuition and massage techniques to customize her sessions for her clients, some of which are Swedish, Myofascial and Stretching. Finding massage to help to relieve her own stress and mental tension, she was amazed at how much better and calmer she felt. That feeling never left her even as she wanders from the healing path of massage only to return later, and with much prompting from her loved ones, she finally buckled down and started massage school to graduate a year later. She enjoys working at the clinic, learning and growing, her goal is to help heal as many people as possible, while also having fun. She brings that into her own style of massage, wanting to help those that suffer under the weight of their own minds. Rachel enjoys discovering all there is to know about the human body and how massage can help heal, not just the body but the mind and spirit as well.
Tasha C.
MA60942049
Growing up, Tasha's mother had chronic headaches, and no matter what else was tried, the only thing that ever seemed to make the pain go away was massage. This inspired her to attend the Discovery Point School of Massage. She has a large background in volunteer work that helped convince her that helping people was always going to be what she wanted to do. She loves doing stress relieving Swedish massages, as well as active mobility techniques that makes the client an active participant in their session which can greatly open up the muscle fibers. Getting to work with clients and finding those 'aha' moments when she connects with the muscles involved in a specific problem are what she's passionate about, and she loves getting to see the healing that happens on the table.