Meet Our Roosevelt Massage Therapists
Dreamclinic's massage therapists are carefully chosen for their superior massage skill and client focus. Our therapists embody the professionalism and customer satisfaction standards that set Dreamclinic apart.
Adam R.
Adam studied at Bellevue Massage School and graduated in August 2012. He has several years of experience in medical massage as well as relaxation. Adam specializes in Myofascial Release, Trigger Point Therapy, Instrument Assisted Soft-Tissue Manipulation (advanced injury intervention), Cupping, and more. He includes relaxation into every massage because he understands the nervous system is integral to injury healing. Adam believes the ability to heal lies within yourself, and he is just the facilitator of your body getting to its optimal level of health.
Amy P.
Amy grew up around traditional Thai massage and it has become like second nature to her. She moved to the Pacific Northwest in 2018 from Northern Thailand. Amy graduated from Bodymechanics School of Myotherapy & Massage in Tumwater, Washington. She specializes in providing injury treatment, deep tissue, sports, prenatal, trigger point release, Swedish and Thai massage. Additionally, she focuses on posture and structure and their role in chronic pain.
Amy has a passion for helping people, a love for the human body and its natural healing abilities. She wants to make a difference in the lives of her clients and finds a deep sense of meaning when she is able to bring about positive change. Amy continues to improve her techniques to fit client's needs and believes that helping people get out of pain attracts good karma.
Anna D.
Anna graduated from Ashmead College of Massage in Everett, WA. She acquired her advance certifications in Baguanta, also known as Massage Cupping, under the training and supervision of Jesse Mclean of Earth Spa in Kent, WA.
Anna's love for people and desire to increase their overall wellbeing is core to her work and integrated with Deep Tissue, Swedish Massage, myofascial release, Trigger Point therapy, and Cupping techniques to deliver lasting healing tailored to each of her clients unique needs.
Blair R.
Blair graduated from Bellevue Massage School. While in school she worked as a Physical Therapy assistant at Back in Action Chiropractic where she learned how to use tools like cupping, Instrument Assisted Soft-Tissue Manipulation (advanced injury intervention), and Kinesiotaping. While working in a spa setting, she practiced Hot Stone Massage, Deep Tissue, Trigger Point, Manual Lymphatic Drainage, and Pregnancy massage. Her approach is to help clients become more aware of their bodies and awareness of breath to facilitate the maximum amount of healing while in a constant state of relaxation.
Brenna L.
Brenna graduated from DiscoveryPoint School of Massage and integrates techniques from Swedish, Deep Tissue, Myofascial, Intraoral, Neuromuscular and Neurofascial massage. Her sessions are grounded, thoughtful, and intentional, allowing for a deeply relaxing and therapeutic client-centered experience. She was drawn to massage through her own healing process and loves exploring the intersections of mental health, energy, and bodywork. She is currently training to be a Body-Psychotherapy (somatic, trauma-informed) practitioner at the Seattle School of Body-Psychotherapy.
Brian E.
Brian was inspired to become a massage therapist after experiencing first­hand the effectiveness of body work in dealing with the aches and pains of being a mountain guide. He attended the Swedish Institute in New York City where he studied both western and eastern massage modalities, including shiatsu and Thai massage, as well as exercise physiology, becoming a NSCA certified personal trainer. His love of shiatsu led to studying acupuncture at the Seattle Institute of Oriental Medicine.. Brian practices Japanese ­style acupuncture, western therapeutic massage, shiatsu, and Thai massage.
Chris M.
Chris graduated from Cortiva Institute in Salt Lake City, Utah where he developed a passion for eastern medicine and clinical bodywork. He specializes in Thai massage, myoskeletal therapy, and enjoys incorporating assisted stretching in session. His massage philosophy is that everything is connected to everything in mind, body, and spirit.
Crystal B.
Crystal graduated from Ashmead School of Massage with high honors and has been a Licensed Massage Therapist since 2003. After graduating, she interned at Providence Hospital, first at the Women and Children's Pavilion where she taught infant massage to new mothers. Then, she worked at the Colby Campus to bring stress relief to the staff and comfort to ailing patients. She has attained additional training in Structural Relief Therapy, QiGong, Polarity Balancing level 2, Lomi Lomi, Gua Sha, aromatherapy, and is a Reiki master. She has worked in chiropractic settings for over 8 years helping clients recover from personal injuries both new and old.
Crystal's appreciation for body work and healing touch were ignited at a young age by her father who taught her many things. Her extensive experience with treatment work is balanced by her energy work training and capability to tap into her client's body, intuitively finding their issues and slowly working with the tissue to assist the body in healing itself. Crystal likes to build trust with her clients and finds that the results last longer and the body responds better when this foundation is established.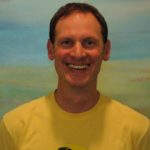 Drew R.
Drew graduated from the Institute of Psycho-Structural Balancing in Culver City, CA where, in addition to massage therapy, he studied proper body mechanics through the use of tai-chi. He later graduated from Full Circle School of Massage in Edwards, CO.  Drew specializes in Deep Tissue, Sports, circulatory, and Pregnancy massage. He also practices a non-invasive Trigger Point method called Spontaneous Muscle Release Technique. He draws upon his varied work in a Pilates studio, chiropractic office, spa and clinic settings to offer clients a tailor-made experience.

Ellen K.
Ellen's hometown is Amsterdam, where she worked in mental health care until she moved to the PNW in 2009. Ellen is passionate and determined to promote, heal, and create a balance in body, soul, and spirit. She became a true believer in emotional bodywork as for any preventive health care. She graduated from Cortiva School of Massage and she still enjoys regular trainings, workshops, retreats, etc. at the PNW School of Massage, and it is her commitment to the client to address every individual's therapeutic needs. She incorporates many different techniques and modalities to establish pain reduction and (re)gain the client's fullest potential.
Erin B.
Erin graduated from Cortiva Institute of Massage Therapy in 2010. She enjoys specializing in prenatal/postpartum massage and uses integrated massage techniques to tailor fit the session to each client. She has training in many modalities: Prenatal, Labor and Delivery, Postpartum Massage, Swedish, Myofascial, Neurofascisal, Sports, Cupping, and Trigger Point Release. Erin finds that working at a clinic gives great balance to her work, not only is her massage clinically effective and therapeutic but deeply relaxing and well rounded.
Jude U.
Jude graduated from the Brian Utting School of Massage and worked with New Seattle Massage Cooperative for many years before joining the Dreamclinic Team. She practices Swedish, deep tissue, specific injury, & pregnancy massage. Jude has studied Qui Gong movement and breath work to keep her own energy strong. She enjoys incorporating some stretching into the massage, including some that come from Yoga. She likes to use positional release, supporting with bolsters and placing the muscles in a "slacked" position for more effective release. She also specializes in doing Side Lying massage, using bolsters to allow for a more three dimensional access to muscles of the neck, upper shoulder and spine. Her ultimate passion is to work as a team to meet her clients individual treatment goals, whether that is just to relax or have a deeper, more focused session.
Julian S.
Julian graduated from Discoverypoint School of Massage in Seattle, WA. He has attended workshops in several other types of techniques and modalities, such as scar work, lomi lomi, and qi gong.
His aim is to help individuals with issues such as chronic pain and both acute and long term conditions that cause them to view their bodies in a negative light to become less focused on their pain and discomfort as being a burden and to re-frame them as signs or indicators to aid bringing awareness of their body as a whole, interconnected structure and the ways it is impacted by activities of daily living.
To support their healing he employs such modalities as deep tissue, swedish, myofascial release, trigger point therapy, and neuromuscular related techniques in a treatment focused and structure specific session that still provides a sense of relaxation, and hopes to empower clients with tools to help accelerate and sustain these positive changes.
Katarina G.
Katarina graduated from the Massage School of Bellevue, and completed additional physical medicine training at Bastyr University in Kenmore, WA to become a Naturopathic Doctor. She enjoys providing several forms of bodywork including Swedish Massage, Deep Tissue, Muscle Energy Stretching, Craniosacral, and Visceral manipulation. Katarina has a deep passion for techniques that help the nervous system and musculoskeletal system wind down and relax into a parasympathetic state where an individual can effectively recuperate and recover. By applying her knowledge of the mindbody connection, she aims to provide a more relaxing and nourishing bodywork experience.

Katy S.
Katy has a Swedish Massage foundation and over the years, has integrated: myofascial release, deep tissue, hot stone massage, medical cupping, stretching, sports massage, pediatric massage, geriatric massage, prenatal massage and chair massage techniques into her practice. Craniosacral training specific to headaches, migraines and concussions is an area of specialized continuing education. Outside of Dreamclinic, Katy is a volunteer for Reading Partners, a certified Aromatherapist, Death Doula, Life Coach and Massage in Schools Program Instructor. Katy is profoundly committed to serving people in the local and global communities. She believes that we are all interconnected and that massage is a necessary part of healthcare.
Laura H.
Laura Hills recently relocated to Seattle from New Jersey to join Dreamclinic. She brings with her a wealth of knowledge with over 10 years of experience in the bodywork field. Laura practices an array of modalities including Swedish massage, pre- and post-natal massage, sports massage, myofascial release and active release therapy.
Laura gravitated toward massage therapy as a career because she wanted to help people feel their best in a stress-free environment. This career began when she graduated from the Cortiva Institute and from there, she continued her education by taking classes in NeuroMuscular Therapy (NMT) and ultimately becoming a chronic pain specialist as well as treating injury and trauma.  Laura discovered the "magic" of CranioSacral Therapy (CST) and SomatioEmotional Release. In fact, she possesses such an advanced skillset in these therapies that she became an assistant instructor at the Upledger Institute. Laura continues to advance her skills to provide the best treatments possible.

Marjanii M.
Marjanii M. lmt/Reiki Master has been a licensed Massage Therapist for thirty two years. Her background in athletics brought her to the healing art of massage therapy. She is currently licensed in two states, Washington and New York. She has been an instructor at The Center for Natural Wellness and School of Massage in Albany NY.
She is trained in the ancient art of Hawaiian Lomi Lomi and uses her specialized skills in her bodywork. Her modalities include Swedish, Deep Tissue, Trigger Point Therapy, Reiki and Polarity.
She has been working with Dreamclinic for five years and has touched thousands of clients.
Nala G.
Nala studied at the Cortiva Institute in Phoenix for the Professional Program and in Tempe for the Master Body Worker Program. She has extensive training in Cranial Sacral Massage, Myokinetics/Myofascial, Hydro Massage, Lymphatic and Sports Massage. She also provides Swedish, relaxation, full body stretching (passive or assisted), Reflexology, recovery from injury, Thai, and Trigger Point massage.
Nala's approach to massage is holistic, informed by her wide range of training and tailored personally to her client's needs every time, ensuring you never get the same massage twice. She combines a focus on areas of need with whole body integration, flowing in a smooth, natural progression.
Pine C.
Pine graduated from Brian Utting School of Massage and has enjoyed offering Swedish, Deep Tissue, and Craniosacral Therapy ever since. Pine is also a long-time yoga practitioner. She is fascinated by the ability to change one's body through focused, intentional activity and enjoys assisting people in that process through massage.
Stefanie
Stefanie has been practicing massage therapy since 1992. She is a graduate of The Swedish Institute of MassageTherapy in New York City. She also has a B.F.A. in dance performance from the highly regarded SUNY Purchase. Stefanie combines modalities such as Neuromuscular Therapy, Swedish, Table Thai, Cupping, Intraoral, and Deep Tissue to provide sessions based on your specific needs. The same thing that drew Stefanie to dance is what drew her to massage; a fascination with movement and physical expression.
Tasha C.
Growing up, Tasha's mother had chronic headaches, and no matter what else was tried, the only thing that ever seemed to make the pain go away was massage. This inspired her to attend the Discovery Point School of Massage. She has a large background in volunteer work that helped convince her that helping people was always going to be what she wanted to do. She loves doing stress relieving Swedish massages, as well as active mobility techniques that makes the client an active participant in their session which can greatly open up the muscle fibers. Getting to work with clients and finding those 'aha' moments when she connects with the muscles involved in a specific problem are what she's passionate about, and she loves getting to see the healing that happens on the table.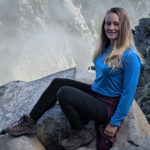 Sophia A.
Sophia graduated from Cortiva Institute of Massage in South Lake Union and has a passion for facilitating positive change in others through outstanding massage skills, strong knowledge of anatomy, physiology and kinesiology, and genuine concern for the well being of her clients. She likes to create a customized approach with every session while using techniques from modalities such as Swedish, Neuromuscular, Myofascial and Deep Tissue as part of her style. Sophia's sessions are centered around consistent utilization of communication skills and accommodation to ensure the comfort, safety and relaxation of every client.
Will C.
Will is a 2004 graduate of the Brenneke school of massage here in Seattle. Will specializes in structural alignment through the integrated use of deep tissue, myofascial and craniosacral techniques particularly in treatment of low back pain and hip dysfunction. As a dancer and yoga practitioner, Will is very interested in finding strength and freedom of movement through anatomical alignment and loves making those principles the center of their bodywork practice.