Meet Our Redmond Massage Therapists
Dreamclinic's massage therapists are carefully chosen for their superior massage skill and client focus. Our therapists embody the professionalism and customer satisfaction standards that set Dreamclinic apart.
David P
David was born and raised in Arkansas, and growing up always had an interest in massage as a healing therapy. After having worked in the IT field for several years, he decided he'd much rather be helping people more directly, so he made the move to Washington state and received his massage license in 2015.
Through experience since, David has developed a style that emphasizes cross-fiber friction and focuses on attachment points to help muscles heal themselves. He's also found that massage is not only physical, but also mental, and without a relaxed mind, the body tends to retain a greater amount of tension and stress. Considering that, he's mindful of using techniques that are fluid and relaxing in order to achieve the best overall results. David aspires to make every client's day better through the art of massage!
Jeff N.
Jeff completed his education at the Brian Utting School of Massage. With over 25 years of experience in medical massage therapy, Jeff has honed his skills by assisting hundreds of patients with diverse injuries.
In his practice, Jeff personalizes each massage by combining popular techniques and applying gentle but firm pressure, ensuring that clients' needs are effectively addressed. He is dedicated to helping his clients relax, alleviate pain, and restore their bodies to optimal health. Jeff's ultimate goal is to offer an outstanding massage therapy experience that balances muscle tension, relieves stress, and promotes a drug and pain-free life.
Jesse P
Jesse Graduated from Everest College in the Fall of 2011, and since then he has focused his skills on Deep Tissue, Myofascial Release and Sports Massage. Jesse was motivated to become a massage therapist after personally experiencing major relief from severe back pain. Jesse likes to perform massage that leave you feeling like you experienced a major positive impact on your body. He finds the human body and its ability to heal with massage to be fascinating! Jesse is happy to work with all body types and enjoys delivering deep and lasting bodywork!
Jon G.
Jon is a 2019 graduate of Carrington College School of Massage in Boise, Idaho. Prior to becoming a massage therapist, he was a member of the United States Navy working as a Nuclear Electronics Technician.
Jon is trained in Swedish, Deep Tissue, Trigger Point, Myofascial Release, and various other types of massage. He is also certified in cupping, and understands the benefits provided in using negative pressure to release adhesed connective tissue.
Jon decided to pursue a career in massage after seeing the benefits it can provide to people of all walks of life. He believes that massage is not a luxury, but a necessity of self care and maintenance.
Kindra B.
Kindra is honored to assist clients in cultivating wellness. A graduate of the Northwest School of Massage, her journey was sparked by fascination for the body and mind.
Kindra's style is intuitive and compassionate, utilizing deep tissue techniques, Swedish strokes, vestibular holds, craniosacral and trigger point therapy. The intention is to release holding patterns that may be stifling the body. She believes in the resilient warrior that resides in all of us.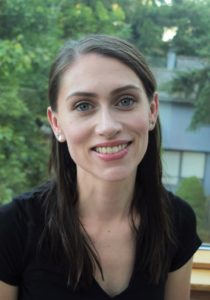 Lara H.
Lara is a graduate of the Northwest Academy for the Healing Arts. She was moved to enter the world of massage by her mother after witnessing and experiencing profound recoveries following her mother's massage treatments of a variety of needs and conditions. She values a holistic approach to health and is inspired by our resilience and potential to heal and change. Lara's style is a blend of relaxation and focused treatment work. Her specialties include Swedish, Deep Tissue, Trigger Point Therapy, Myofascial Release and Cupping. She approaches clients and their needs with empathy, compassion, and curiosity, and is grateful for the opportunity to facilitate them in their healing journey, whether they are looking to improve or maintain general wellness or focus on a more specific treatment goal.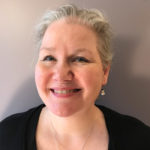 Marianne B.
Marianne graduated from Bellevue Massage School in 2011. She has a strong interest in incorporating many types of massage into her sessions. She has a passion for facilitating healing change in all of her clients. Low back issues are her bread and butter. Although you may find various modalities such as Deep Tissue, Myofascial Release, and Swedish during a typical session with Marianne, she loves facilitating the healing attributes of Hot Stone massage. Marianne has seen a lot of success with her clients with the techniques she uses and is looking forward to partnering with you. In her spare time she has taken up nature photography and always enjoys learning from and connecting with nature.
Paulette S.
Paulette, a skilled massage therapist, completed the Massage Therapy Program at Lake Washington Institute of Technology in 2014. In 2016, she received specialized training in Body Balancing Techniques from Kerry Di Ambrosio of the Di'Ambrosio Institute, earning her certification. Her expertise lies in various areas, including Pre/Postnatal, Myofascial Release, Swedish, Deep Tissue, Sports, Reflexology, Trigger Point, Proprioceptive Neuromuscular Facilitation, Muscle Energy, Total Body Balancing, and Clinical Injury Assessment & Treatment Techniques. Paulette also employs Decompression Biofeedback relaxation techniques to help individuals manage anxiety, PTSD, and trauma.
With nearly a decade of experience in massage therapy, including eight years in clinical settings and one year in an elite spa, Paulette has honed her skills and developed a well-rounded and practical approach. She tailors her treatments to meet the individual health needs of each client, making her an excellent choice for anyone seeking high-quality massage therapy.
Vincent W
Vincent, a graduate of Bellevue Massage School in 2020, comes from a background as a PT in Taiwan for 12 years. He specializes in therapeutic massage with the intent to supply the proper care your body needs. Vincent has intuitive hands that will bring you comfort while providing long-term therapeutic effect. His philosophy is that when the body starts to recognize itself again, then the body can start to reset itself.
Zach T.
Practicing since 2013, Zach is an LMT with experience in Trigger-Point Release, Pre and Post-event Sports massage, Hot Stone, Deep Tissue, and Swedish Massage modalities. Zach adapts his technique based upon the client's individual needs. For trigger points, he utilizes a combination of vibration, pressure, and friction to release the point of tension. When working with athletes preparing for a race, Zach tends towards active/assisted stretching and passive stretching. For clients with stiff muscles, he applies ample pressure with deep strokes, and for those looking to relax, Zach is able to lean on more Zen and calming techniques to melt the stress of the day away. His intention is always to ensure that you leave with your issues addressed and feeling revitalized so that you can handle whatever life throws at you. Zach says "It is my privilege to help make your life be better than when you arrived."