Meet Our Redmond Massage Therapists
Dreamclinic's massage therapists are carefully chosen for their superior massage skill and client focus. Our therapists embody the professionalism and customer satisfaction standards that set Dreamclinic apart.
Elmar A.
MA60780302
Elmar went to school at Renton Technical College for Massage Therapy where he was taught a multitude of healing practices. While attending massage school, he also attended a year-long course and received attunements through the Seattle Reiki Mastery Volunteer Organization. Afterwards, he studied in a 200 Hour Course with Open Up Yoga Teacher Training. Elmar is a Licensed Massage Practitioner, Certified Reiki Master, and Certified Yoga Instructor. He practices various modalities and loves to integrate them together into a seamless flow of healing. Some of his favorites are Deep Tissue Massage, Myofascial Release, Reiki, Tuning Fork Acupressure and Sound Healing, Hot Stone Massage, and Cupping. He also has a deep connection to Law of Attraction Principles, Feng Shui, Sound Healing, Aromatherapy Essential Oils, Crystal and Gemstone Healing, as well as Therapeutic Grade Magnet Healing and Hypnagogic Light Therapy which he personally loves to utilize for their healing purposes and properties.
Elmar's path to healing is unique since he prefers to take a preventive approach whenever possible by focusing on allowing the connection of body, mind, and spirit to realign with the natural stream of well-being that is innately within each of us. He believes that we can heal more efficiently through teaming up with the body, rather than attempting to force healing to happen or trying to only alleviate symptoms of diseases which are usually only messengers that are masking deeper rooted issues, which massage and other modalities he practices may potentially treat or resolve.
In unison with the client's intentional action and willingness to cooperate in experiencing healthy improvements, Elmar believes that he can be of great service to those that are receptive to his practices, as well as willing to take the steps necessary to better their quality of life and heal themselves on all levels.

Caitlin G.
MA60529303
Caitlin, a graduate of Bellevue massage school in 2014, is one with a healing and holistic approach to her massage. A graduate of one of the most revered natural medicine schools in the nation, Bastyr University, she earned a Masters in Acupuncture. Her studies at Bastyr provided her with extensive knowledge of the body, making sure each client receives the best treatment possible. Specializing in Deep Tissue, Sports, Injury, Myofascial release, Trigger point and Structural massage, Caitlin says, "I've always had a passion for healing and now I've been able to turn that into my profession through massage.  I am constantly learning more ways to treat the whole body so I can further provide for my clients." Caitlin's ultimate goal for her clients is not just treatment, but education. Understanding and appreciating the uniqueness of each individual, she hopes to inform her clients on ways to improve their overall health, thereby enabling them to feel better.

Eric Wolf R.
MA00021122
Eric Wolf Rabinowitz graduated from West Coast College of Massage Therapy in 2008. Over the last 7 years Eric has been a teacher at a number of the local massage schools, at the same time as enjoying many activities such as kayaking and traveling. Eric's love for massage has brought him to Dreamclinic where he would like to educate clients on how to maintain their activities of daily living and to feel comfortable within their bodies. In addition to deep tissue massage, Eric has additional training in Fascia, MLD, Lomi Lomi, Reflexology, Musculoskeletal Anatomy Rehabilitation, and Stress Management.
Kindra B.
MA60498215
Kindra is honored to assist clients in cultivating wellness. A graduate of the Northwest School of Massage, her journey was sparked by fascination for the body and mind. Kindra's style is intuitive and compassionate, utilizing deep tissue techniques, swedish strokes, vestibular holds, craniosacral and trigger point therapy. The intention is to release holding patterns that may be stifling the body. She believes in the resilient warrior that resides in all of us.

Laura H.
MA60802344
Laura Hills recently relocated to Seattle from New Jersey to join Dreamclinic. She brings with her a wealth of knowledge with over 10 years of experience in the bodywork field and practices an array of modalities including Swedish massage, pre- and post-natal massage, sports massage, myofascial release and active release therapy. Laura gravitated toward massage therapy as a career because she wanted to help people feel their best in a stress-free environment. This career began when she graduated from the Cortiva Institute and from there, she continued her education by taking classes in NeuroMuscular Therapy (NMT) and ultimately becoming a chronic pain specialist as well as treating injury and trauma.  Laura discovered the "magic" of CranioSacral Therapy (CST) and SomatioEmotional Release. In fact, she possesses such an advanced skill set in these therapies that she became an assistant instructor at the Upledger Institute. Laura continues to advance her skills to provide the best treatments possible.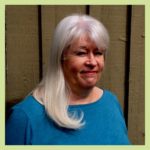 Pamela E.
MA00006373
Pamela Meyers has been practicing massage for 27 years. She is passionate about massage and the benefits clients can achieve through massage. She provides a deeply relaxing massage with slow work in specific areas to relieve your aches and pains, leaving you relaxed, rejuvenated, able to work and play with greater ease. She conducts a brief yet thorough assessment to tailor a massage to give you the best results. Her background in architecture enables her to see bodily structural issues from a scientific standpoint. She then adds her knowledge of anatomy and her intuition to craft a holistic massage. Pamela loves to learn new methods from other practitioners and instructors, as well as from the many challenges her clients present. She is always exploring new techniques to optimize and personalize your massage experience.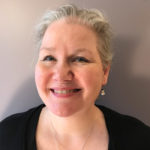 Marianne B.
MA60313621
Marianne graduated from Bellevue Massage School in 2011. She has a strong interest in incorporating many types of massage into her sessions. She has a passion for facilitating healing change in all of her clients. Low back issues are her bread and butter. Although you may find various modalities such as Deep Tissue, Myofascial Release, and Swedish during a typical session with Marianne, she loves facilitating the healing attributes of Hot Stone massage. Marianne has seen a lot of success with her clients with the techniques she uses and is looking forward to partnering with you. In her spare time she has taken up nature photography and always enjoys learning from and connecting with nature.

Thomas D.
MA60706487
Thomas Divis is a graduate of Bellevue Massage School. Thomas' style blends flowing petrissage with deep pressure and joint movements in order to provide a relaxing, satisfying and therapeutic massage. Thomas believes massage can be a keystone to stimulate healing and to optimize health. Beyond the direct effect to the musculoskeletal system, therapeutic massage helps balance our autonomic nervous system. This balancing brings a cascade of beneficial effects upon other systems: circulatory, digestive, lymphatic, endocrine. Massage can free range of motion and alleviate discomfort as well, allowing other paths to healing such as stretch and strengthening to also feel comfortable, holistic and restorative.
Sunshine J.
MA00021950
Sunshine is a graduate of Ashmead college, practicing massage since 2005. She specializes in the treatment of Sports Injury, Lymphatic Facilitation, Intra Oral Massage, Deep Tissue, Reflexology, and Cupping. As a lifelong athlete Sunshine understands the injury and recovery process from a first-hand perspective and also brings a specialized approach to planning and executing treatment for her patients. Sunshine is also a licensed certified nursing assistant, certified fitness trainer, and holds a Bachelor's in Applied Psychology from City University of Seattle.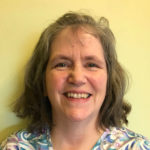 Suzanne P.
MA60237235
Suzanne Pardee is a graduate from Ananda Massage Training and Ashland Institute of Massage in 2011. She combines a variety of techniques from the Swedish, Ayurvedic, Trager, Kiatsu, and Medical Massage modalities to create an experience that is both therapeutic and relaxing. In addition to being a massage therapist, Suzanne is also a Certified Ayurvedic Practitioner, and Registered Yoga Teacher. She endeavors to promote healing on both the physical and energetic levels. Her gentle touch is particularly appreciated by injured, pre-natal, and geriatric patients.