Meet Our Redmond Massage Therapists
Dreamclinic's massage therapists are carefully chosen for their superior massage skill and client focus. Our therapists embody the professionalism and customer satisfaction standards that set Dreamclinic apart.
She hopes to see you soon in the massage room!
Jessica B.
Jessica was certified in California, after graduating from National Holistic Institute in 2016. Shortly after, she moved back to her home in Wisconsin and practiced as a licensed massage therapist for 3 years in a chiropractic office. She has spent her 4 years of practice working to perfect her craft, receiving certificates in Reiki, Bamboo Massage, and Cupping. She prides herself on her ability to utilize deep tissue and trigger point work to enhance full body relaxation. Optimizing her skill set, she caters each massage to the needs of the client she is working with. Overall health and wellness is her top priority.
Kindra B.
MA60498215
Kindra is honored to assist clients in cultivating wellness. A graduate of the Northwest School of Massage, her journey was sparked by fascination for the body and mind.
Kindra's style is intuitive and compassionate, utilizing deep tissue techniques, Swedish strokes, vestibular holds, craniosacral and trigger point therapy. The intention is to release holding patterns that may be stifling the body. She believes in the resilient warrior that resides in all of us.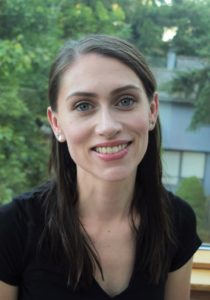 Lara H.
MA60877602
Lara is a graduate of the Northwest Academy for the Healing Arts. She was inspired to enter the world of massage by her mother, after witnessing and experiencing profound recoveries following her mother's treatments. She values a holistic approach to health and is fascinated by our resilience and potential to heal and change.
Lara's style is a blend of relaxation and focused treatment work. Her specialties include Swedish, Deep Tissue, Trigger Point Therapy, Myofascial Release and Cupping. She approaches clients and their needs with empathy, compassion, and curiosity, and is grateful for the opportunity to facilitate them in their healing journey, whether they are looking to improve or maintain general wellness or focus on a more specific treatment goal.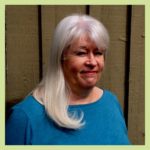 Pamela E.
MA00006373
Pamela Meyers has been practicing massage for 27 years. She is passionate about massage and the benefits clients can achieve through massage. She provides a deeply relaxing massage with slow work in specific areas to relieve your aches and pains, leaving you relaxed, rejuvenated, able to work and play with greater ease. She conducts a brief yet thorough assessment to tailor a massage to give you the best results. Her background in architecture enables her to see bodily structural issues from a scientific standpoint. She then adds her knowledge of anatomy and her intuition to craft a holistic massage. Pamela loves to learn new methods from other practitioners and instructors, as well as from the many challenges her clients present. She is always exploring new techniques to optimize and personalize your massage experience.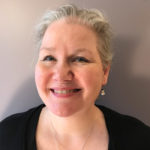 Marianne B.
MA60313621
Marianne graduated from Bellevue Massage School in 2011. She has a strong interest in incorporating many types of massage into her sessions. She has a passion for facilitating healing change in all of her clients. Low back issues are her bread and butter. Although you may find various modalities such as Deep Tissue, Myofascial Release, and Swedish during a typical session with Marianne, she loves facilitating the healing attributes of Hot Stone massage. Marianne has seen a lot of success with her clients with the techniques she uses and is looking forward to partnering with you. In her spare time she has taken up nature photography and always enjoys learning from and connecting with nature.

Thomas D.
MA60706487
Thomas Divis is a graduate of Bellevue Massage School. Thomas' style blends flowing petrissage with deep pressure and joint movements in order to provide a relaxing, satisfying and therapeutic massage. Thomas believes massage can be a keystone to stimulate healing and to optimize health. Beyond the direct effect to the musculoskeletal system, therapeutic massage helps balance our autonomic nervous system. This balancing brings a cascade of beneficial effects upon other systems: circulatory, digestive, lymphatic, endocrine. Massage can free range of motion and alleviate discomfort as well, allowing other paths to healing such as stretch and strengthening to also feel comfortable, holistic and restorative.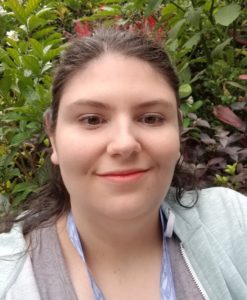 Sierra O.
MA60974290
Sierra attended Arlington school of massage, and her style is to take it low and slow. Her pressure rating is at a 3 out of 5, but will do more if requested for only the gluts/hips, and upper legs. She takes a more therapeutic approach to massage in that, rather than bulldoze her way through the muscles and tissues. "I simply sit and wait for the tissues to let me in, and guide them into doing what they naturally want to do. My goal isn't to make you hurt by the end of the session but to reach a state of relief and relaxation. All so the body can really start to heal itself."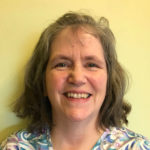 Suzanne P.
MA60237235
Suzanne Pardee is a graduate from Ananda Massage Training and Ashland Institute of Massage in 2011. She combines a variety of techniques from the Swedish, Ayurvedic, Trager, Kiatsu, and Medical Massage modalities to create an experience that is both therapeutic and relaxing. In addition to being a massage therapist, Suzanne is also a Certified Ayurvedic Practitioner, and Registered Yoga Teacher. She endeavors to promote healing on both the physical and energetic levels. Her gentle touch is particularly appreciated by injured, pre-natal, and geriatric patients.