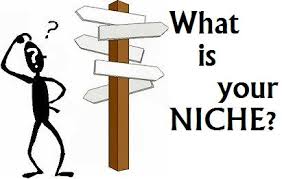 We therapists aren't always marketing geniuses. Be that as it may, one of the major questions you have to ask yourself as a massage practitioner or center is: what do we specialize in? It is only then that you can find the right place—and the right customer—to market to.
To help you with this, here are a couple of things to consider as you think about your specialty. Is your strategy to create a spa-like atmosphere? A way to get away from it all? Or, are you partnering with physical therapists or doctors? Maybe you have an acupuncturist who refers clients to you?
At Dreamclinic in Seattle, the clinics that I founded and helped to  build, when we first started, our sweet spot was sports injuries and medical massage and we blended techniques such as deep tissue and sports massage. We knew that about ourselves, so we literally struck the word 'relaxation' from our marketing materials.  Some marketers thought that was a little radical, maybe even a tad drastic. Yes, that's true, they told us  we were losing valuable clientele because we were not spa-ish. But we stuck to our guns and instead grew a great following of busy working professionals with an active lifestyle that appreciated our focus on the fundamentals.
Maybe you are concerned that, as a small business, you can't afford to lose any clients. From my experience, focusing on our strengths has had the opposite effect: It has allowed the right clients to find us, and it has allowed us to provide the best service to our clients. What's better than that?
So what is your niche? How can you find the perfect fit in the market for what you offer? Someone out there is looking for just that. Now go find them.
Share